Melton Victorian Christmas Fayre 2011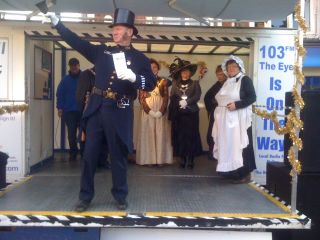 The Town Crier introduces the VIP guests
on the 103 The Eye soundstage
in Melton Market Place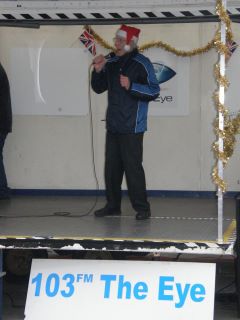 Entertainment by The Cotgrave Crooner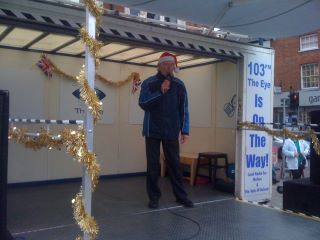 SUPPORT FOR DEC EAST AFRICA APPEAL
103 The Eye supported the DEC East Africa Appeal with a special day of programming on Saturday, 30 July 2011. For full details see http://103dec.blogspot.com and www.dec.org.uk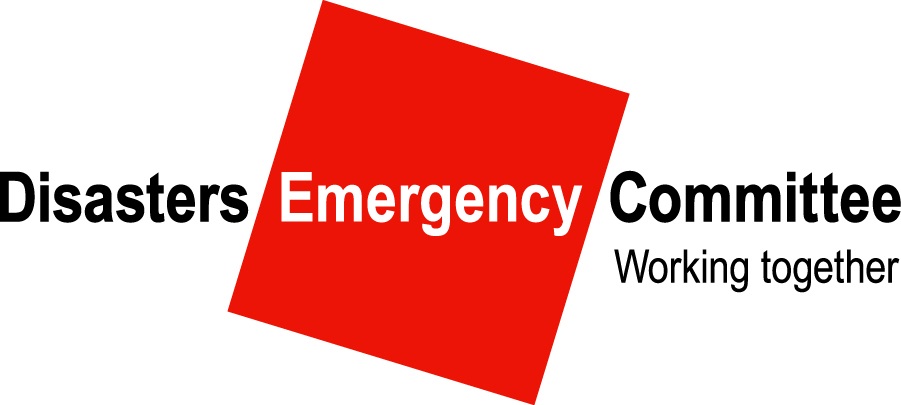 = = = = = = = = = = = = = = = = = = = = = = = = = = = = = = = = = = = = = = = = =
SCHOOLS RADIO BROADCAST
ON 103 THE EYE
Two pupils from each of six local primary schools took part in a Pathfinder project to produce a live one-hour radio broadcast on 103 The Eye.
The schools involved were The Grove, St Mary's and St Francis, all in Melton, plus
Great Dalby, Old Dalby and Asfordby Captain's Close.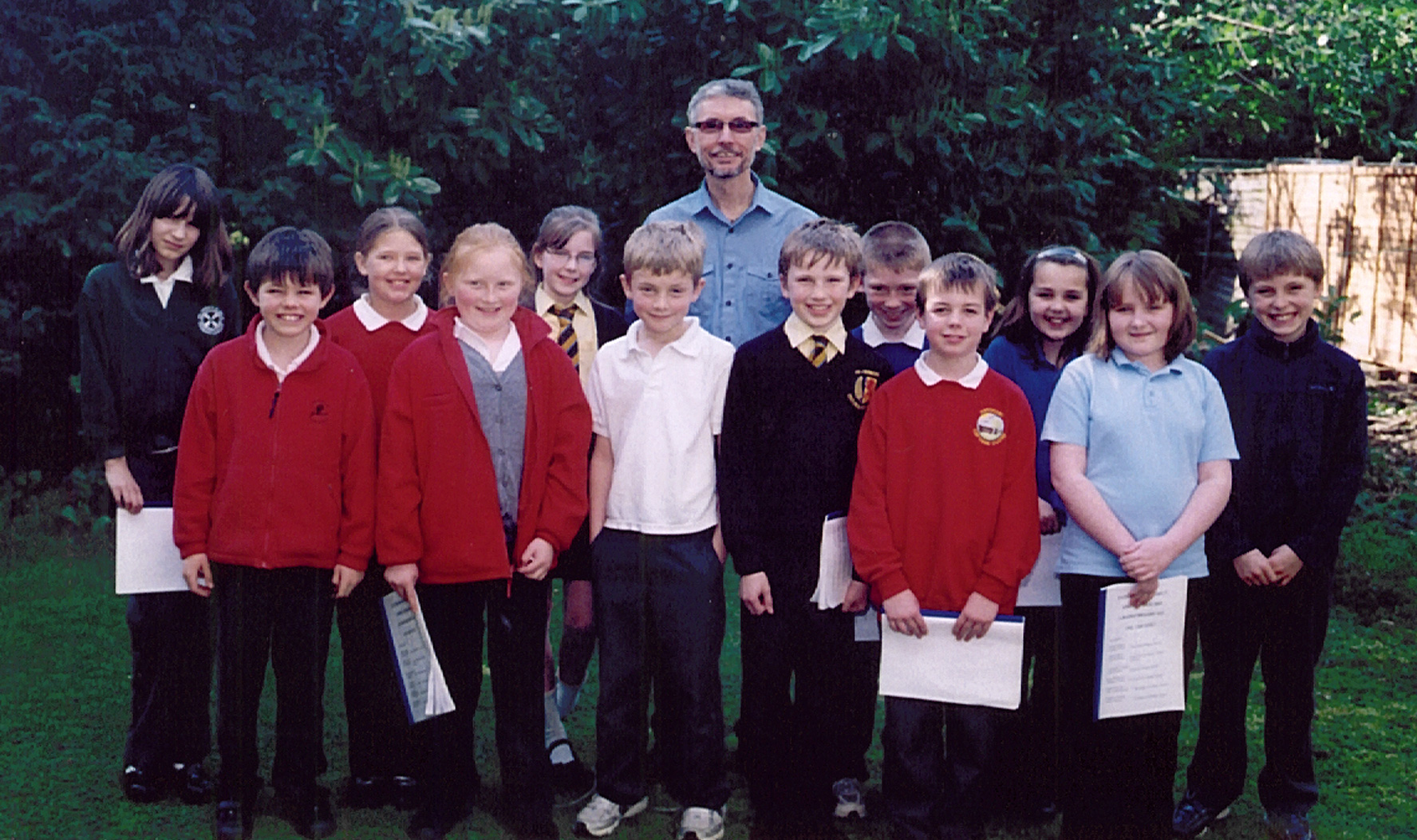 The children included news and information about their schools, including history, news and events. There were also poems and jokes.
The broadcast was compered by 103 The Eye presenters Shane Mousley and Laura Coleman (Miss England) and the project was co-ordinated by John Spence.
Press cuttings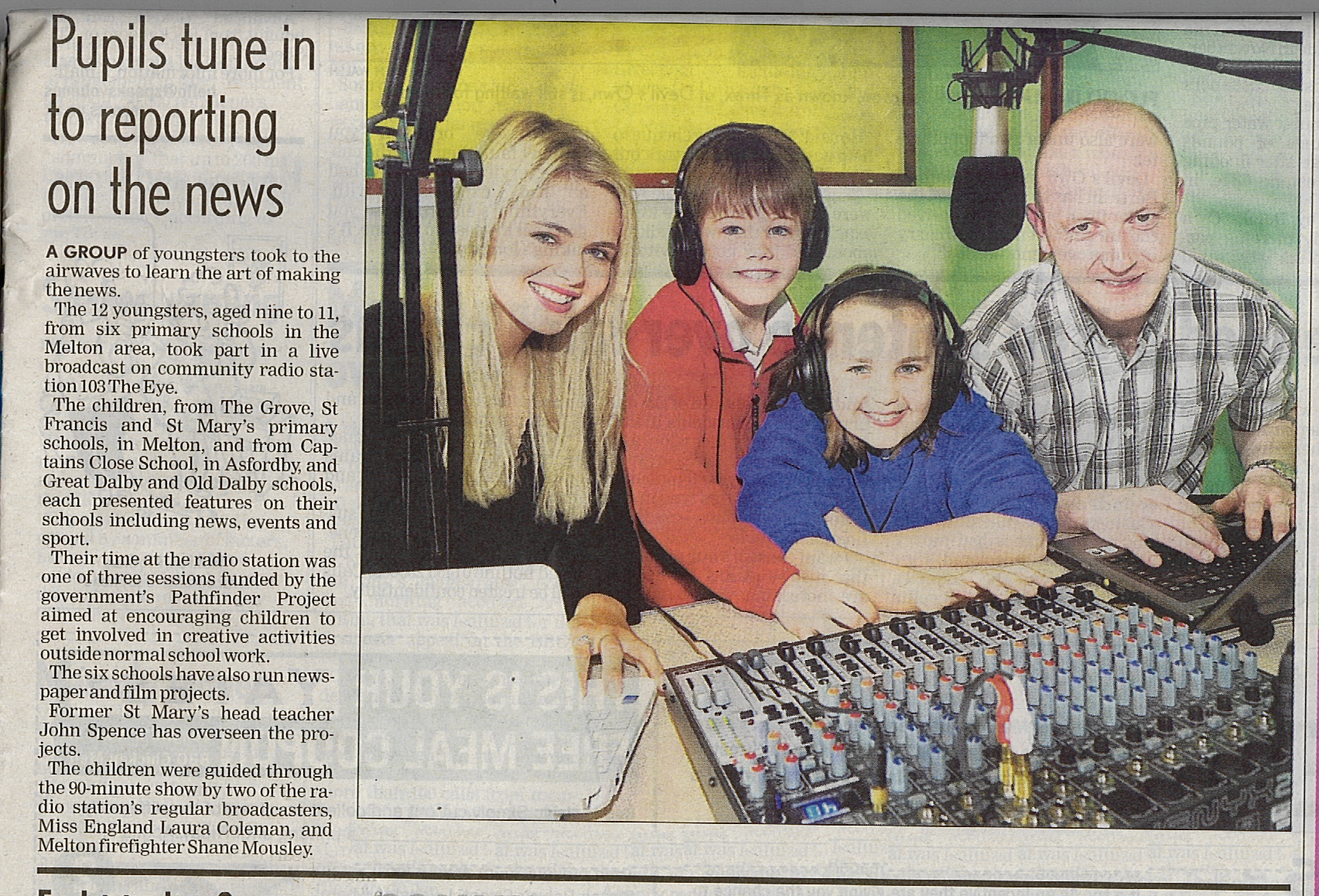 Leicester Mercury - picture by Lionel Heap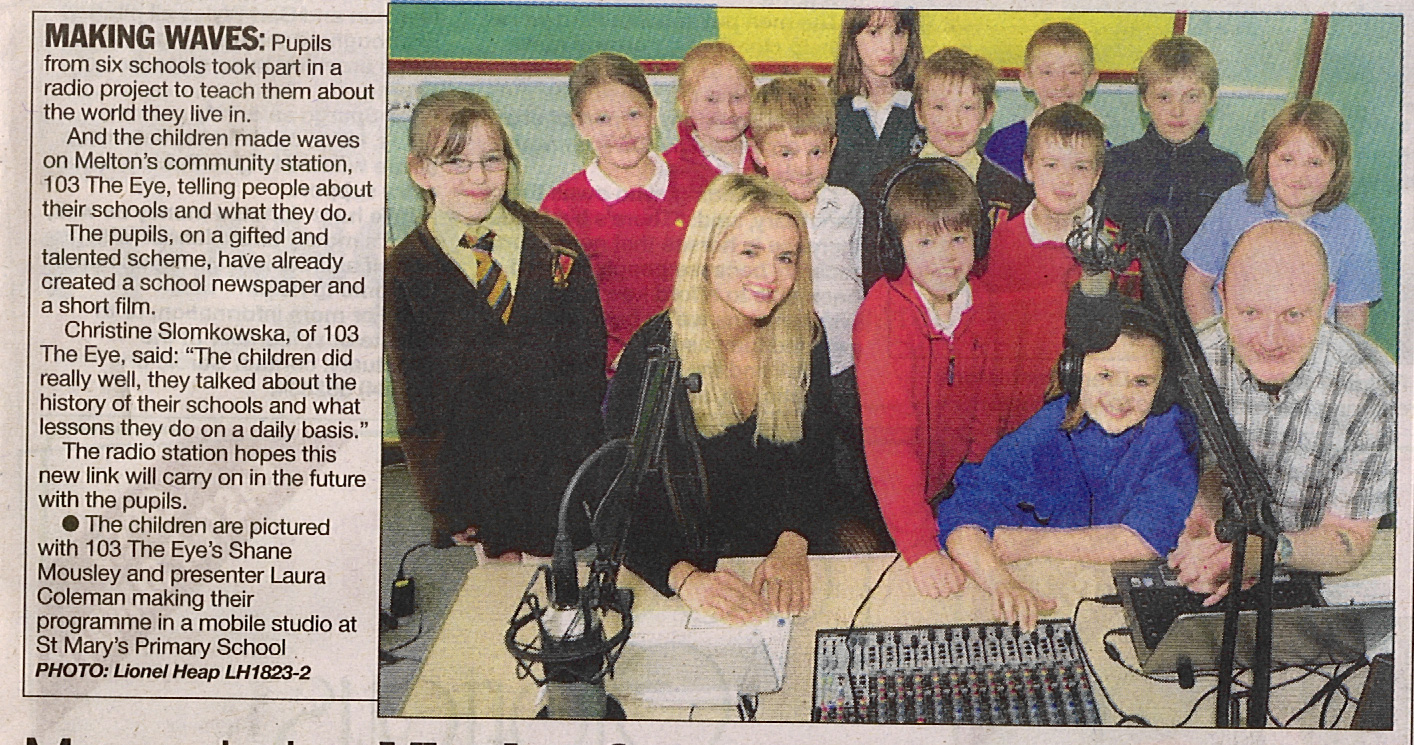 Melton Times - picture by Lionel Heap