Home Page
Schedule
Presenters
Coverage Area
Get Involved
Local Events
In The Community
Useful Links
Contact Us
Thanks
News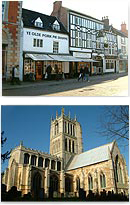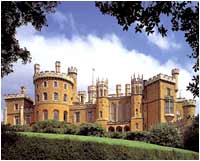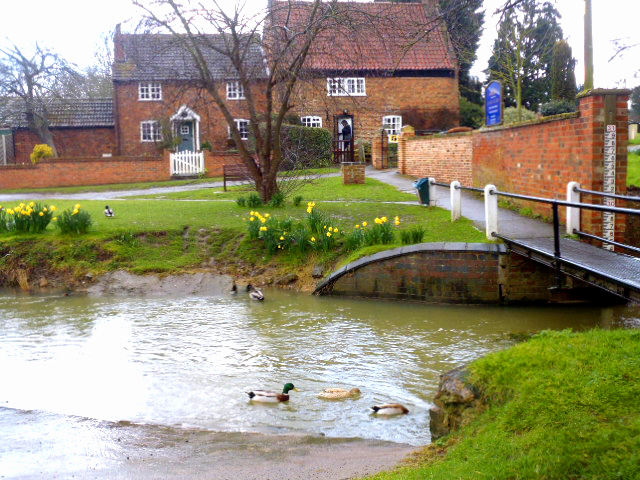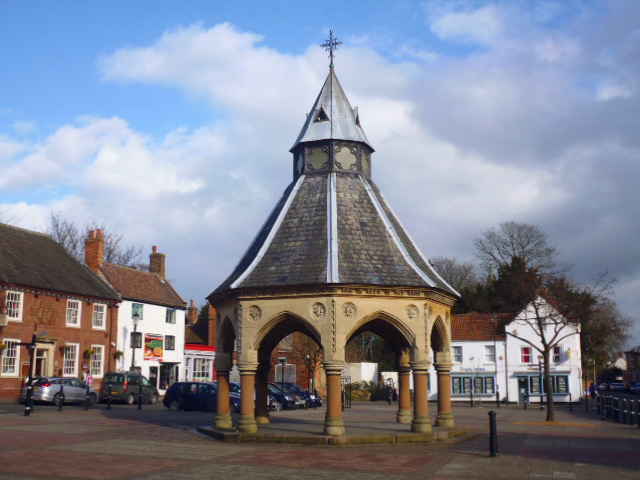 LISTEN TO OUR LOCAL EVENTS DIARY BULLETINS ON AIR.
IF YOU HAVE A COMMUNITY OR CHARITY EVENT OR ACTIVITY TO PUBLICISE:
Call our office - 01664 565315
Email us...
studio@
103theeye.co.uk
Write to us...
103 The Eye
PO Box 103
Melton Mowbray
LE13 9AW
WE AIM TO MENTION YOUR EVENT ON AIR AS MUCH AS POSSIBLE BUT THERE ARE LOTS OF EVENTS GOING ON AND OUR DIARY IS VERY POPULAR.

IF YOU WANT TO ENSURE MAXIMUM PUBLICITY WE CAN PRODUCE A PROMO FOR YOU AND BROADCAST IT A SET NUMBER OF TIMES.

PHONE OUR OFFICE ON 01664 565315 FOR DETAILS, AND GIVE US AS MUCH NOTICE AS YOU CAN.

ALSO - IF YOU RUN A BUSINESS AND YOU'D LIKE TO SPONSOR A PROMO FOR YOUR FAVOURITE CHARITY WHICH WILL FEATURE YOUR BUSINESS NAME THEN GET IN TOUCH.



The Melton Times Achievement Awards 2017 are open for nominations – celebrating everything that makes Melton Borough a good place to live and work. There are 16 categories to enter. The closing date has been extended to Friday, 22 September. Awards will be presented at a prestigious celebration evening in October. For full details phone Melton 412523 or see www.meltontimesachievementawards2017.weebly.com
*****
The STARS drama group present two one-act comedy plays – Holmes Sweet Holmes and Last Panto in Little Grimley at Whissendine Village Hall on Friday and Saturday, 15-16 September at 7.30 pm. Tickets are £6, concessions £5, from Melton 474964 or 474233.
*****
Melton's 15th annual beer and cider festival is at the Market Tavern on Friday and Saturday, 15-16 September. Over 18s only. Please drink responsibly. There will be live music on both days and a donation from the event will go to a children's leukaemia charity.
*****
A car boot sale is taking place on the Rearsby Village Hall Playing Field on Saturday, 16 September from 8 am onwards. Details on Melton 424416.
*****
There's a charity car wash at Bingham Fire Station on Saturday, 16 September from 10 am until 4 pm in aid of the Fire Fighters Charity.
*****
Waltham-on-the-Wolds Charter Fair is on Saturday, 16 September starting with a parade through the village setting out from Bescaby Lane at 10.45 am. The fun continues throughout the day with a dog show, classic vehicle display, live music, a funfair, stalls and games, a car boot sale and a barbeque. Entry is £2.50 for adults, accompanied children free. There's a children's disco in the afternoon and a family quiz in the early evening. Proceeds to local good causes.
*****
The Croxton Kerrial Village Hall horticultural, produce and crafts show is on Saturday, 16 September with entries taken from 9 am and the show open for viewing from 3 pm. There will be stalls, children's games, a raffle and auction. Details on 01476 870931.
*****
Burrough-on-the-Hill Village Fete takes place on Saturday, 16 September at 2 pm. There will be traditional stalls, a tombola, sale of plants, arts and crafts, and refreshments plus a Milking Daisy The Cow competition.
****
A quiz for teams of four people is being held at the Holwell Institute, Asfordby Hill, on Saturday, 16 September at 7.30 pm. The quiz-master is Richard Angrave. Entry is £5 per person which includes a light supper, and proceeds will go to the Alzheimer's Society. To book, phone Melton 569493.
*****
Bingham Ramblers have a six mile walk around Ossington on Sunday, 17 September. They're meeting at the main car park in Bingham at 10 am. Newcomers are welcome. To join in phone 01949 877833.
*****
A live music event is being staged at the Dirty Duck, Woolsthorpe-by-Belvoir to raise money for cancer treatment for musician John Johnson. It's on Sunday, 17 September from 1.30 to 9.30 pm and the line-up includes an Elvis tribute and other local bands and solo artistes. There will be a barbeque and other refreshments. Entry is £10 for adults, £5 for children aged 10-13 and accompanied under 10s go in free.
****
Time Together for Families and Children is taking place at Bingham Parish Church on Sunday, 17 September at 4 pm. The theme is forgiveness and there will be singing and games, refreshments, stories and prayers. Everyone is welcome and admission is free.
*****
Pauline Foster from Gainsborough will give a floral demonstration entitled Infinite Possibilities at Melton Mowbray and District Flower Club's meeting at the Sage Cross Methodist Church in Melton on Monday, 18 Setember at 7 for 7.15 pm.
*****
Brooksby Melton College floristry tutor Nick Bywater is the guest speaker at Frisby Flower Club's meeting at Frisby-on-the-Wreake Village Hall on Tuesday, 19 September at 7 for 7.30 pm. Visitors are welcome. Phone Melton 812618.
****
Three JS, the Javascript 3D programming system, will be demonstrated at Melton Computer Club's meeting at Melton Indoor Bowls Club on Wednesday, 20 September at 7.30 pm. New members are welcome.
****
A quiz night is being held at the Anne Of Cleves in Burton Street, Melton on Wednesday, 20 September at 7.30 pm. Entry is £2 per person with a maximum four people per team. There will be a cash prize for the winners. To book phone 07745 628684. Proceeds for Pablos Horse Sanctuary.
*****
Jayne Cowper will give a talk entitled Good Health at Keyworth 8 'O Clock Group's meeting at the Parish Church Hall on Wednesday 20 September at 8 pm. Admission is £2 including refreshments and a raffle ticket.
*****
Keyworth and District Footpaths Association have a choice of walks on Thursday, 21 September. There's an 11 mile walk to Hoby, Rearsby, Gaddesby and Frisby-on-the-Weake starting from Keyworth Square at 9.30 am. Details on 0115 937 4656. The other is a seven mile walk around Rutland Water, taking in Empingham and Normanton Lodge. The meeting place is Keyworth Square at 9.45 am. Details on 0115 937 4486.
*****
Mark Olly will give a talk about the Da Vinci Code at a meeting of Melton Mowbray U3A (The University Of The Third Age) at Melton Baptist Church in Leicester Road on Thursday, 21 September at 10 am. For full details see www.u3ameltonmowbray.org.uk
*****
Melton Mowbray Photographic Society is holding a welcome evening to start its new season of weekly meetings at the Samworth Centre in Burton Street on Friday, 22 September at 7.15 pm. Newcomers are welcome. For details visit www.meltonphotographic.co.uk
****
Melton Ramblers have a 12 mile walk around Stamford on Saturday, 23 September, including Burghley Park and Barnack. The starting time is 8.30 am and there will be a picnic lunch. Newcomers are welcome. For full details phone 07969 669230 or see www.meltonramblers.org.uk
*****
There's a tabletop sale in aid of the Rainbow Trust Africa. Bric a brac and household items at the Covenant Life Centre in Nottingham Street, Melton on Saturday, 23 September from 10 am until 1 pm. Tea and coffee will be available and donations are welcome.
*****
Mabel's Market in aid of the charity Self Help Africa takes place at Keyworth Methodist Church on Saturday, 23 September from 10 am until 12 noon. Home-made cakes, jams and craft items will be on sale and refreshments will be available. The event includes the results of the Keylink Sunflower Competition. Admission is free.
*****
Brass and Voices is a Last Night Of The Proms-style concert being held by the Melton Band and Melton Choral Society with musical director James Gutteridge at Melton Theatre on Saturday, 23 September at 7.30 pm. Tickets are £9 – details and bookings at the Box Office on Melton 851111. Proceeds will be split between two charities – Lucy's Bluebird Trust and Parkinsons UK.
*****
The Vale of Belvoir Ramblers have a 10 mile walk around Waltham-on-the-Wolds, Bescaby, Saltby and Sproxton on Sunday, 24 September. To join in phone 01949 836042.
*****
Artist Oliver Lovly will give an illustrated talk and painting demonstration entitled Unconscious Patterns And Paintings at a meeting of Keyworth U3A, the University Of The Third Age, at Keyworth Methodist Church in Selby Lane on Tuesday, 26 September at 2 for 2.30 pm. Full details on www.keyworthu3a.org.uk
*****
Melton Musical Theatre Company stage their production of The Vicar Of Dibley at Melton Theatre from Wednesday to Saturday, 27-30 September at 7.30 pm. For booking details phone Melton 851111 or see www.meltontheatre.co.uk
*****
Keyworth and District Footpaths Association have a 10-mile guided walk around Burton Joyce, Hoveringham and Lowdham on Thursday, 28 September. They are meeting at Keyworth Square ready to drive out at 9.30 am. Details on 0115 937 2717.
****
A secondhand book sale takes place at Keyworth Parish Church on Thursday, 28 September from 10.30 am until 4 pm. Tea and coffee are on sale and there's a play mat with toys for toddlers to enjoy while you browse the books.
*****
Rushcliffe Group of Macmillan Cancer Support are holding The Biggest Coffee Morning on Friday, 29 September at 10.30 am in the Parish Hall, Selby Lane, Keyworth. There will be several stalls and competitions to raise money for the charity.
*****
Ashley Franklin will give an illustrated talk entitled The Wider World Of Photography at Melton Mowbray Photographic Society's meeting at the Samworth Centre in Burton Street on Friday, 29 September at 7.15 pm. It will cover portrait, fashion, war, press and social documentary photography. Newcomers are welcome. For details visit www.meltonphotographic.co.uk
*****
Andrew and Margaret Watchorn present a concert of traditional folk music from Northumberland and beyond at Burton Lazars Village Hall on Friday, 29 September at 7.30 pm. Entry is £8 on the door, accompanied children under 12 free. Bring your own drinks and refreshments. For full details see www.pipesandfiddle.co.uk or phone 07974 946030.
*****
The Vale of Belvoir Rotary Club is inviting entries to this year's The Vale's Got Talent competition. Auditions will take place at Radcliffe-on-Trent Royal British Legion Club on Sunday, 30 September and Monday, 1 October. You can also submit a video of your performance as an alternative. For full details phone 01949 861770 or 0115 933 4004 or see www.valeofbelvoirrotary.org.uk
*****
Melton Ramblers have a 12 mile walk around Cambridge and Grantchester on Saturday, 30 September, alongside The Backs and the River Cam. The starting time is 8.30 am and there will be a picnic lunch. Newcomers are welcome. For full details phone 07969 669230 or see www.meltonramblers.org.uk
*****
The Friends Of Ab Kettleby Primary School (FOAKS) are holding a tabletop sale in the school community hall on Saturday, 30 September from 9 am at 12 noon. Entry is 50p for adults, accompanied children free. Refreshments will be available. You can book a stall in advance for £5. Phone 07949 018626 and set-up for stallholders will be from 8.30 am.
*****
The Inner Wheel Club of Keyworth and Ruddington have a charity coffee morning in the Centenary Lounge at Keyworth Village Hall on Saturday, 30 September at 10 am with a variety of stalls.
*****
Melton Aurora Rotary Club is holding a Bollywood Evening at The Venue, Phoenix House in Nottingham Road on Saturday, 30 September at 7.30 pm. The evening includes a three-course Indian meal plus entertainment. Tickets are £20. Proceeds to local and international charities. For full details see www.meltonaurorarotary.org.uk
*****
A social evening is being held at the Old Church House in Bingham on Sunday, 30 September at 7.30 pm featuring entertainment by guitarist/singer/songwriter Chris Milner. There will be a bring and share supper and raffle. Entry is by ticket, price £3, from 01949 877779. Proceeds for church funds.
*****


Copyright 2017 © 103 The Eye and its licensors. All Rights, Reserved.
Powered by Andrew Clewes.