Home Page
Schedule
Presenters
Coverage Area
Get Involved
Local Events
In The Community
Useful Links
Contact Us
Thanks
News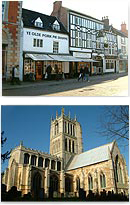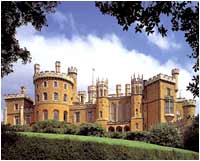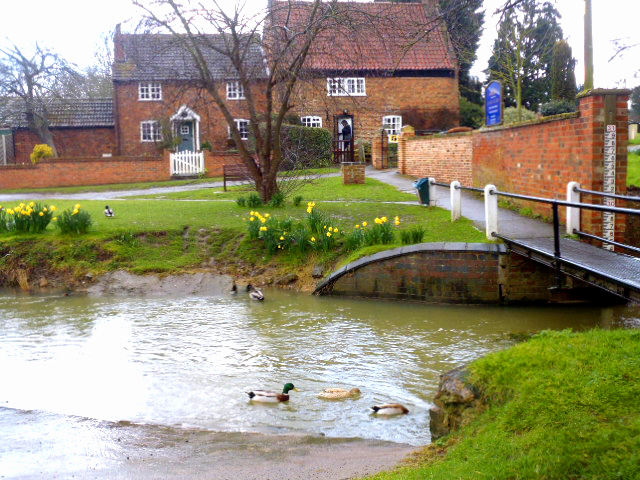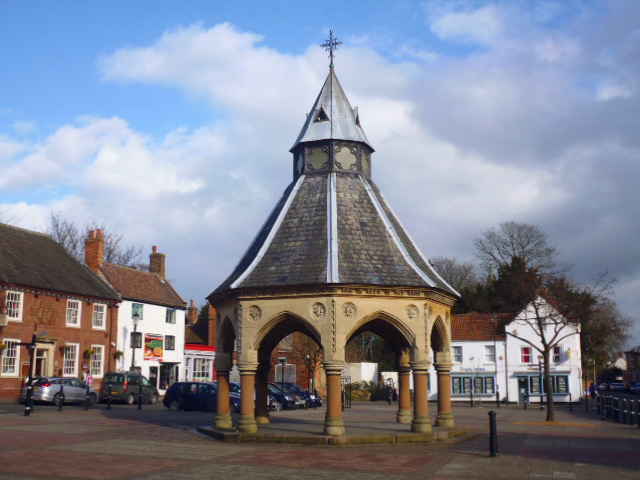 LISTEN TO OUR LOCAL EVENTS DIARY BULLETINS ON AIR.
IF YOU HAVE A COMMUNITY OR CHARITY EVENT OR ACTIVITY TO PUBLICISE:
Call our office - 01664 565315
Email us...
studio@
103theeye.co.uk
Write to us...
103 The Eye
PO Box 103
Melton Mowbray
LE13 9AW
WE AIM TO MENTION YOUR EVENT ON AIR AS MUCH AS POSSIBLE BUT THERE ARE LOTS OF EVENTS GOING ON AND OUR DIARY IS VERY POPULAR.

IF YOU WANT TO ENSURE MAXIMUM PUBLICITY WE CAN PRODUCE A PROMO FOR YOU AND BROADCAST IT A SET NUMBER OF TIMES.

PHONE OUR OFFICE ON 01664 565315 FOR DETAILS, AND GIVE US AS MUCH NOTICE AS YOU CAN.

ALSO - IF YOU RUN A BUSINESS AND YOU'D LIKE TO SPONSOR A PROMO FOR YOUR FAVOURITE CHARITY WHICH WILL FEATURE YOUR BUSINESS NAME THEN GET IN TOUCH.





An Evening To Remember is being held at the Colwick Hall Hotel in Nottingham on Saturday, 17 June from 7 pm in aid of the Alzheimer's Society. There's a champagne reception, a three-course dinner, live jazz music and a grand raffle. Earlybird tickets are £35 (normal price £45), obtainable up to Monday, 1 May by emailing hello@aneveningtoremember.co.uk or phone 07919 591541, and mention you heard it on 103 The Eye.
*****
The Quorn point-to-point race meeting is at Garthorpe on Saturday. 29 April. The first race is at 1.30 pm. Entry for spectators is £10 per person, under 16s free. Car parking is free – unless in the premium car park. Details on www.garthorpe.com
*****
An art exhibition and craft fair is being held by the Rotary Clubs of Bingham, Radcliffe-on-Trent and the Vale of Belvoir at the Grange Hall, Radcliffe-on-Trent on Saturday and Sunday, 29-30 April from 10 am. Artwork and photography will be on sale, refreshments will be available and there's a display of children's artwork. Admission is free. Proceeds will go to the Community First Responders and local charities. Details from 01949 859090 or 07917 884111.
*****
Kirby Bellars Group of Artists are holding their 36th annual exhibition on Saturday and Sunday, 29-30 April and Monday, 1 May from 10 am each day at the village hall. Entry is free but donations towards the Dove Cottage Day Hospice are welcome.
*****
The Melton Artisan Cheese Fair takes place at Melton Cattle Market on Saturday and Sunday, 29-30 April from 10 am until 4 pm. Entry is £5 on the gate, under 16s free. Details on www.artisancheesefair.co.uk
*****
Melton's Mayor and Mayoress, Councillor David Wright and his wife Maureen, are hosting a charity event at Belvoir Castle on Saturday, 29 April from 7 pm. There will be a reception with champagne and canapés, a tour of the state rooms, and live entertainment. Tickets are £35 in aid of the Mayor's Appeal for the RAINBOWS Children's Hospice and Melton First Responders. Details on 01509 638023.
*****
The first craft and retro arts fair will be held in Melton Market Place on Sunday, 30 April from 10 am to 4 pm. Stalls are bookable at £10 on Melton 480234.
*****
The Rotary Club of Melton Aurora presents the Scalford Olympecs Family Fun Day at Scalford Village Hall on Sunday, 30 April from 11 am. There will be Olympec hen racing as well as craft stalls, music, tombola and raffle, pony rides, stalls, music from 103 The Eye, plus a barbeque and other refreshments. Entry and parking is free. Proceeds will go to local charities. Details on Melton 565616.
*****
The garden of Hedgehog Hall, Tilton-on-the-Hill, will be open on Sunday, 30 April and Monday, 1 May from 11 am until 4.30 pm in aid of the National Gardens Scheme which benefits nine national charities. For details see www.ngs.org.uk
*****
Melton Mowbray Town Estate is holding an open day with family activities at its Sysonby Acres Sportsground on Asfordby Road on Bank Holiday Monday, 1 May from 10 am until 4 pm. Admission is free and you can try footgolf, golf and bowls, also at no charge. There's also children's face painting, competitions with prizes and music from 103 The Eye. Refreshments will be on sale. For information phone Melton 567846.
*****
A fundraising top table sale in aid of Marie Curie Cancer Care is taking place at Grimston Village Hall on Monday, 1 May from 10 am to 2 pm. To book a table, price £5, phone Melton 813088. Admission is £1 for adults, children free.
*****
There will be more than 100 stalls at Denton Street Market on Monday, 1 May from 10 am until 4 pm. Attractions also include displays and organ music in the church, Maypole dancing, and hot and cold food.
*****
Arthur Payne from Melton Mowbray Photographic Society is the guest speaker at Melton Sage Cross Methodist Ladies Club's meeting at Sage Cross on Wednesday, 3 May at 1.45 for 2 pm. Newcomers are welcome. Phone Melton 563516.
*****
Backing Up Your System is the subject at Melton Computer Club's meeting at Melton Indoor Bowls Club in Leicester Road on Wednesday, 3 May at 7.30 pm. Newcomers are welcome.
*****
LE13 Nineties presents The Ultimate 90s Party Night at the Market Tavern in Melton on Friday, 5 May, supporting LOROS, the Leicestershire Hospice. Tickets from Icon Music or see Facebook.
*****
Melton Fair Trading Group is holding a fashion show at the Samworth Centre in Burton Street on Saturday, 6 May at 7.30 for 7.45 pm. Fair Trade ensures that producers in developing countries receive a fair price for goods they produce, so they can raise living standards for their families. Tickets for the show are £5, available from the Fair Trading Post or by calling 07585 809430 or 07976 244349.
*****
Eastwell History Group are organising a walk on the trackbed of the former Eastwell Ironstone Railway from White Lodge to Branston on Wednesday, 10 May. To join in, phone Melton 568495.
*****
There's an opportunity to see the renovation work in progress at St Mary's Church, Melton, at an open evening being held on Saturday, 13 May at 6.45 for 7 pm. Team parish rector, the Reverend Kevin Ashby will give an illustrated talk which will be followed by guided tours of the building. Tickets are £10, including a glass of wine and a light buffet. Proceeds will go towards the project cost. Phone Melton 565798.
*****
Melton Mowbray Rotary Club is holding a quiz for teams of four people at Melton Royal British Legion Club on Thursday, 18 May at 7.30 pm. The quizmaster is Richard Angrave. Tickets are £10 per person including a hot supper. To book, phone Melton 565798. Proceeds will go towards the charity Just A Drop which provides clean water and sanitation in third world countries.
*****

---

Copyright 2017 © 103 The Eye and its licensors. All Rights, Reserved.
Powered by Andrew Clewes.